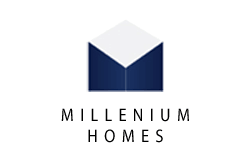 31 Union St, Preston VIC 3072, Australia
31 Union Street
Preston
Victoria
3072
AU
Home design and indoor living trends are constantly developing. There's a big move towards sleek, minimalist design as well as eco-living or sustainable living. Of course, classic designs that balance both aesthetic and function will always be dependable as well. It all depends on you, the homeowner: how do you want your home to look like? What would make you feel the most at-home? 
At Millenium Homes, we value your vision and unique insights for your future home. As experienced custom builders in Melbourne, we will be more than happy to collaborate with you.
Contact your local Melbourne custom home builders today! Call us at +61 400 811 731 or visit our website to leave us a message.