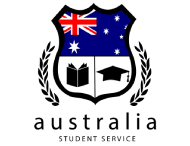 Taylors Lakes VIC 3038, Australia
418 C754
Taylors Lakes
Victoria
3038
AU
We are registered Australia immigration consultants in Bangalore offering professional services to students who want to study in Australia. With a head office located in Melbourne and branches situated in various cities of India, Australia Student Service is truly committed to brightening the future of the students. The owner Raj, a visionary entrepreneur, who has gained education as well as employment for several years in Australia, works with his team to help thousands of aspirants every year in availing student visa for Australia from India.
Being the best overseas education consultants in Bangalore, we have a thorough knowledge of the requirements, regulations, and formalities to be fulfilled in order to study in Australia. As we are at the forefront of the industry, we share a wonderful rapport with many universities situated in Victoria, New South Wales, Queensland and other states of Australia. Therefore, we always have the latest information about the eligibility criteria, course duration & fees, scholarship, accommodation facilities and various other details of the universities.
As a reputable Australia immigration consultant in Bangalore, we give only genuine advice to every aspirant who wants to apply for student visa in Australia. We offer student visa services for taking courses in numerous fields, including management, information technology, business and accounting. Australian Student Service is a trusted centre for availing visa to study in Australia for Indian students.
If you have been looking for Study in Australia Consultants who offer reliable and quick services at competitive prices, then get in touch with us via (61)413739688 or australiastudentservice@gmail.com.